A wordy post. Because er… I still haven't edit the bulk of pictures laying in my PC/ phone. Digging some out from Instagram 😛
January
New job! Was really excited because I took the plunge and hooboy am I glad I did!
Update: As per Beetrice's comment, I totally forgot that we had a #evurl gathering. Blame it on my poor memory! I won't forget 2013's one though!!!
February
Can't remember anything special, except that I had a nasty handy plaster allergy that lasted a month or so. Which the scars is still pretty visible after having alcoholic beverages. No pictures because it's yucky! Those who have seen it for yourself, lucky (?) you?
March
Again, it's an uneventful month.
April
Company's annual dinner! Was part of the organizing committee, it was rather fun, though I don't think I did much, was still really new in the company but I think I did my best to help out?
May
Now this is where all the fun begins!!
This was in Midvalley, they had this Mickey Mouse exhibition!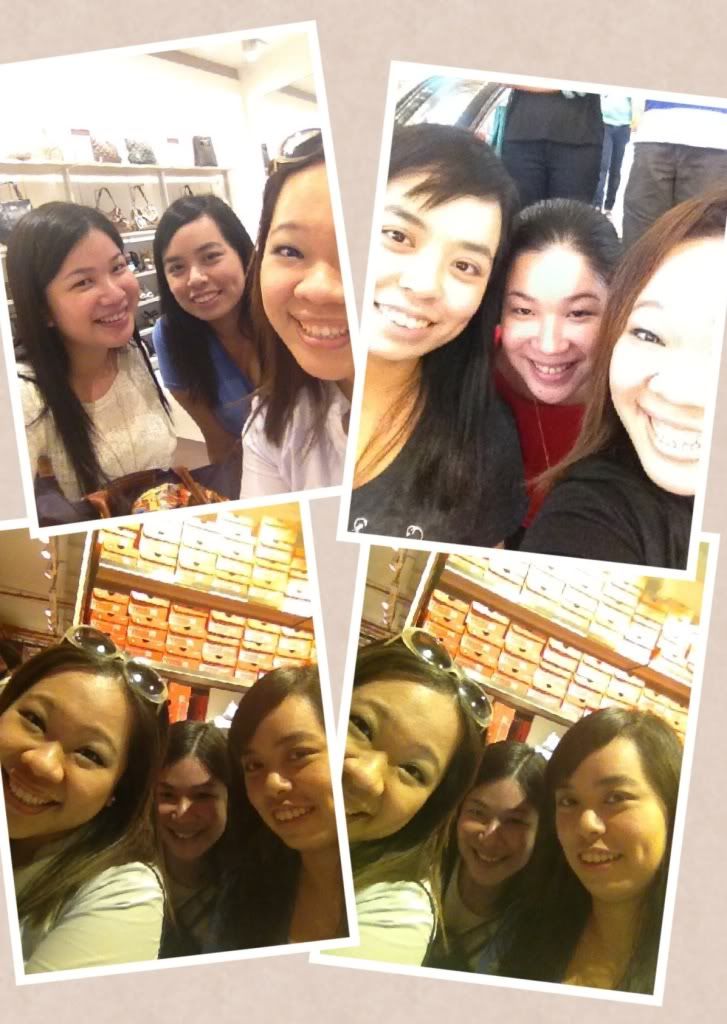 pic credit to Kim
And then I was at Johor Premium Outlet with Kim and Luna. And then I did a whirlwind trip to Singapore right after JPO. Finally tasted KOI bubble tea! And visited the DFS Galleria, and end up with nothing. I did score this baby at Taka, they were having sales!
You know what magic balls are these, don't you? 😉 Got hooked on them and never looked back.
June
Even more fun!
Attended the Sepang Super GT, got free tix from company. Sunblock and sunglasses saved me from turning into roasted plue! 😀
And attended an orchestra session, my very first time! An ex colleague invited us there, she was performing, tee hee.
July
Gathering, travelling, all fun stuff!
Was at The Hill for #bearclan meeting.
And then flew off alone to Penang to meet darling twin, Snowwie! We stayed at Tofu Cafe, Beds & Bikes. It's quite a nice place 🙂 Snowwie's friend took us around and fed us with really nice Penang food 😀 Ate till I could eat no more!
And received my first parcel from Strawberrynet.
August
Attended Yadah event. Was nice to catch up with some of the #evurl ladies.
And it was Kim's birthday! Love you lots darling!
Picked bright colours for Bangkok trip with Kim and Luna. A-England's Galahad and China Glaze Riveting. It was an awesome 4 days trip! And bought yummy Skittles, don't think we have this version here. And did you know Skittles are my favourite kind of candies? 😀
Was at Bukit Tinggi with the #bearclan. Love you bears ladies lots too!
September
Bought these babies after trying them out in Bangkok, much thanks to Kim and Luna for bringing it for me to try.
September's rather quiet, yeah?
October
Daddy's birthday! Due to him being shy, no pictures or anything of him here. Actually I couldn't find the picture of him and his cake. Oopsie!
First time ever hitting pan, NOT! Actually this is my first ever time receiving a broken item 🙁 But I managed to salvage this pretty Laura Geller Pink Grapefruit blush.
Went to Cameron Highland with colleagues, some sort of an unofficial company trip. Had to missed out on a #evurl gathering though 🙁
Tried my hands out on a simple DIY. Not too bad huh?
Illamasqua parcel arrived! Happy!
November
And Kim's parcel came, just in time before I go off for holidays! 😀
Awesomest month ever! Because I was in Taiwan, spending $$ that I saved up throughout the year, celebrating my birthday there, together with Luna! And yeah, I wore the same pair of jeans throughout the whole trip! Don't judge me please!
More pictures from Taiwan holidays, just because! 😛
小米 (Little Rice) that stole everyone's heart.
85°C Cafe in Ximending. Awesome Rock Salt Coffee and French Layer Cake. MUST EAT! Ignore the bottom cake, it's just so so.
Best breakfast ever! I could eat this everyday, though I'll be so guilty about the calories I put into my body. It's called 甲尚堡 JSP. Not sure if the name's written correctly though.
And the one thing to end November was this:
I am a Final Fantasy diehard fan! I played most of the series, and I am still playing some of the older ones, while waiting for the new ones (FFXIII Versus and Lightning Returns, I am looking at you!) to be released. The concert was flawless, I felt like I was playing the game when the concert started, there wasn' t anything off about it. It was just that awesome. I want to go again, if they ever come. Maybe Nobuo Uematsu will come the next time? 😀
The magical dragon balls. That's how I call these Guerlain Perles du Dragon.
December
New love/ addiction. Washi tapes. Enough said. I have more actually.
Another quick DIY project, with just a blade, some sponge and a nice box/ tin, and voila! Something to hold your rings and you can find them easily.
Christmas dinner and gift exchange with the colleagues. Haven't done this before with colleagues, so it was a first for me.
And just last week, I met the #evurl ladies at Marmalade, it was a lovely catchup + gossiping session! Sorry that I kept looking at my phone, it was quite the "emergency"!
And last but not least, met Luna again in KL. She was here with friends, so we had a quick meet up. See you real soon!
So that's it, that was how 2012 was for me. There were ups and downs, but in short, it was quite a lovely year for me.
Maybe… just maybe I'll start a personal journal, I do have a work journal that I keep at work… might be time for a personal one. 😉 Let's see if I will be able to follow it through. So far I have been doing well in keeping track my cash journal 😛
2013 is just a few more hours away, I am hoping for a better year, because next year one of my dreams will finally come true! Hah!
I hope all of you had a good year and may the next year be a good one for you too!
p/s: CN Blue's Blue Sky is a lovely lovely song. Looping it for the day!